Adapted to Covid conditions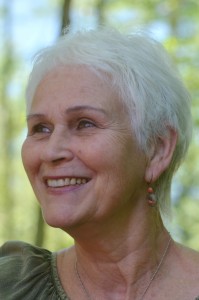 These events are facilitated in French with eventual accommodation for English translation according to the need. Could also be facilitated in English on request.
For more detailled descriptions, see Texts – on the right and click on a topic.

Renewed SATORI Zen Retreat –

A transformed version during Covid times
* July 4 (eve) to 9, 2021 NEW DATE
Kio-o Center – Ste-Lucie des-Laurentides
BOOKING: info@kio-o.ca
                      Tel. 819-326-6121
An introspection retreat to take stock after many months experiencing a turning point of our human history – confinement, deconfinement and all the uncertainty of the times to come
Many people already had the experience of this Zen retreat mainly based on the practice of life koans.
This practice is usually done in the form of dyads where communication and listening alternates to support the multidimensional exploration of the koan given to each participant as he/she progresses in his/her own process.
But these dyads will not be possible in the context of distancing and the precautions to be taken to ensure the safety of every one.
The invitation to introspection, to slow down, to silence, to reach to the real in oneself and for the profound vertical journey… remains the same but the way to articulate it will be different
The process will be supported by different forms of interiorization to explore the koans:
contemplation, silence, talk, writing, periods of Vipassana meditation, moments of reflection from inspiring texts, Qi Gong practices to take care of the body and silent walks in the autumnal beauty of the Laurentides.
A koan is a quest, a basic questioning on the fundamental themes of our existence:
Who Am I? Who Is In? What is life? What is another? What is Love? Truth? Freedom? Trust?
A Satori is an experience of totality which opens a space of clarity and of union within oneself. Something which cannot be forced but can be invited by cultivating a state of presence.
The process is both simple and powerful. It allows to find a real inner ground from where one can reconcile with the great jazz of human condition and take life as a gift to be honored.
* During this summer retreat, we will go back to the known formula using dyads for the practice of the koans or we will keep the Covid adapted version following how the situation will evolve until then.
GURDJIEFF Sacred Movements
Open to all – men and women with and without experience
Rhythmic movements and internal exercises to develop presence and awareness in our three vital centers – motor/instinctive, emotional and intellectual.
A pathway which leads to the dimension of the sacred beginning in the body to reach to the heart and mind and flower in consciousness. The goal is not the movements in themselves, it is the awakening of the person. The gradual process deeply serves the individual self-development whatever one's capabilities or difficulties are at the onset.
The particular Covid situation requires a different and probably interesting way to approach the movements together but not too close to each other without taking away the strength of the experience that always emerges when we practice them.
A large group room will allow the deployment of movement in complete safety.
Cost: 270 $
Early booking: 250 $
WINTER 2021 – CANCELLED
February 12 (eve) – 14,  2021
Montreal – Fragments Libres Center
BOOKING: chandrakala142857@gmail.com
Cost: 270 $
Early booking: 250 $ – before January, 28
SPRING 2021
April 30 (eve) – May 2,  2021
Montreal – Fragments Libres Center
BOOKING: chandrakala142857@gmail.com
Cost: 270 $
Early booking: 250 $ – before April, 16
SUMMER 2021
August 8 (eve) – 12,  2021
Reserve your time to take part to this always rich and deeply touching movements retreat in the beauty of Kio-o center – its forest, its lake and the incredible tranquility of the surrounding.
Kio-o Center – Ste-Lucie des-Laurentides
BOOKING: info@kio-o.ca
                     Tel. 819-326-6121
Discount for early booking and for those who already participated to a Gurdjieff movements summer retreat with Chandrakala.

Qi Gong and Meditation
Soft and easy although powerful movements and breathing exercises from the Taoist tradition to harmonise the complementary forces Yin-Yang and stimulate the basic body and spirit vitality.

Summer 2021
Kio-o center – Ste-Lucie-des- Laurentides
BOOKING: info@kio-o.ca
                       Tel: 819-326-6121
Slow motion movements, conscious breathing and inner vision that balance the body and calm the mind in an easy and pleasant fashion.
In addition to bringing us in a deep relaxation intimately in contact with ourselves, the Qi Gong practice strengthens the immune system as it facilitates the harmonious flow of vital energy (Chi).
The main series addressed during this workshop: Yin/Yang – The eternal cycle.
This practice will be enriched by periods of meditation to allow the experience to go deeper.
In movement, in introspection, in silence and in relaxation.
Enregistrer
Enregistrer
Enregistrer
Enregistrer
Enregistrer