These events are facilitated both in French and in English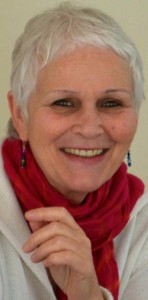 For more detailled descriptions, see Texts – on the right and click on a topic.
GURDJIEFF Sacred Movements
Open to all – men and women with and without experience
An awakening, centering and grounding method not much known in the world since it was kept relatively secret for a long time.
Yet it is an extraordinary tool for the development and the harmonization
of the complementary forces within us.
Developed by Gurdjieff, these are unusual and surprising rhythmic movements
set to music that serve to develop greater presence and consciousness.
The goal is not the movements in themselves: the goal is the awakening of the person.
This method brings us constantly to the only reality that is, the present moment.
The multidimensional potential of each person is honored and stimulated,
whatever his or her capabilities or difficulties are at the onset.
It's a learning process which raises your energetic potential while keeping your feet well grounded on the earth. A pathway opens to the dimension of the sacred which includes body, heart, thought and consciousness.
There are no prerequisites
, except for a sincere desire to give all you can as we progressively learn the movements. Each workshop is a strong and profound experience.
SPRING
May 4th (eve) – 6th, 2018
Studio 2020 – Montreal
BOOKING: chandrakala142857@gmail.com
Tel: 579-436-8400
Cost: 250$
Early booking: 225$ – Before April 18th, 2018
Booking for both February and May workshops: 400$
SUMMER
August 12th (eve) – 17th, 2018
Kio-o Center – Ste-Lucie des Laurentides
BOOKING: info@kio-o.ca
                       Tel: 819-326-6121
Lower price for early booking
and for the ones who participated to the summer intensive before.
Five days to go deeper in this search for harmony in the body, mind and heart.
A diving in a powerful process supported by the friendship of the group and the profound beauty of the sacred movements in an enchanted place by a lake surrounded by nature.
FALL
November 9th (eve) – 11th,  2018
YMCA– Québec
Booking: pgaucher@mediom.qc.ca
                    Tel : 418-686-3665
Meditation and Qi Gong
Slow motion movements wich affect the spirit as well as the body
- the five elements series
Various types of meditations to calm the inner noise and quiet oneself
- active and passive meditations
Silence to go in and deeply rest in a beautiful surrounding in nature.

April 27th(eve) –29th, 2018
Kio-o center – Ste-Lucie-des- Laurentides
Booking : info@kio-o.ca / Tel : 819-326-6121
SATORI Zen Retreat
A few days of introspection based on the active practice of life Zen koans such as
Who Am I? and others.
Self inquiry, silence, personal support, monastic way of life for a few days…a deep moment with one self.

 July 15th (eve) – 20th, 2018
Kio-o Center – Ste-Lucie des-Laurentides
BOOKING: info@kio-o.ca / Tel. 819-326-6121
Enregistrer
Enregistrer
Enregistrer
Enregistrer
Enregistrer